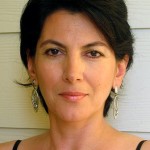 My life is divided into three parts. Part 3 is the one that starts with this travel blog. It is the most satisfying phase of my life because I can finally devote to what really excites me: traveling, writing and photographing. It is a time of creativity, freedom and joy.
Part 2 began with my arrival in the United States in 1999. This was a university stage full of adaptations to a new culture and a new language. Learn more about My Life In The USA: Part 2. It was also a time of learning, dreams and accomplishments.
Part 1 started in Mexico, my home country, for which I have great love despite not having lived there for over 15 years. It was a time of adventure. Mexico is a country with a rich culture. My passion for art, music, literature and history was born in Mexico.
This trilogy makes up who I am now: A person with an irresistible desire to travel. I believe the world is a classroom; travel is a tool for learning. Life should be a journey full of teachings that eventually will make you a great teacher. I want to live life as a unique and unforgettable journey and share it with you.
WHY THE NAME AZUL TOURQUESA FOR A TRAVEL BLOG?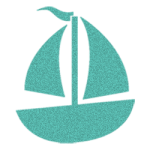 Have you seen the color of the sea in the Caribbean beaches? Have you noticed the color of peacock feathers? Have you seen the turquoise, this blue-green gemstone, closely?
"The pastel shades of turquoise have endeared it to many great cultures of antiquity: it has adorned the rulers of Ancient Egypt, the Aztecs (and possibly other Pre-Columbian Mesoamericans)…"
It is a color that fascinates me. And as it is associated with different cultures of the world, I thought it would be the perfect name for a travel blog. Turquoise is "Turquesa" in Spanish. In addition, the pun on "tour," trip in English, seemed fun.