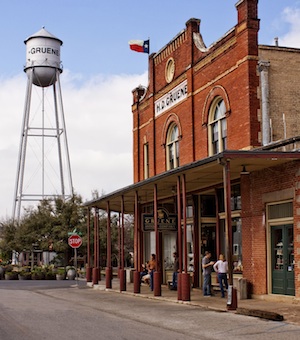 Gruene is a modern ghost town in central Texas. You can dine in the ruins of the old cotton gin and enjoy live music in the remodeled ballroom, both built in the late 1800s, located in the center of this former and now modern ghost town.
But in the late 1800s, Gruene was one of the most important cotton centers in the area. With a bank, post office, a school, a general store, mill, two railway freight trains and a ballroom, it experienced a great economic effervescence for decades.
Brief history of Gruene
Ernst and Antoinette Gruene, Henry's parents, had acquired land in Gruene in 1845 given the scarcity of land in New Braunfels, a small town established at that time only three miles away.
The Gruene family, composed by German immigrants, engaged in the production of cotton. In the following decades a commercial bonanza was experienced and Gruene became one of the most important cotton centers in central Texas that benefited many dozens of families.
In 1872, Henry, the youngest of the two children of Ernst and Antoinette, built his Victorian house in the heart of the town, near the ballroom, where the working families used to gather and have fun together.
However, the prosperity of Gruene collapsed less than a century later. The boll weevil infestation, the Great Depression and lack of road infrastructure after World War II ended the cotton trade and Gruene plunged into an economic crisis.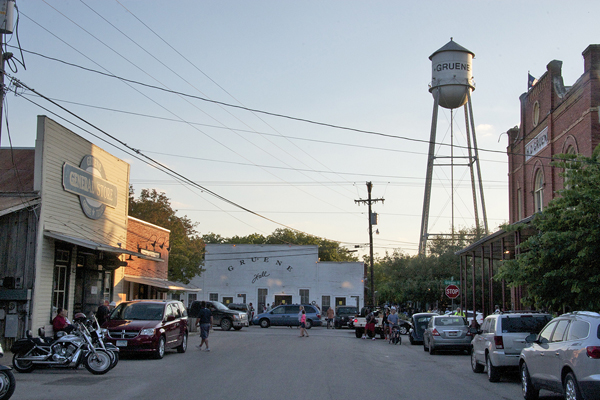 By 1930 the population had dwindled to 75 people. And by 1950, Gruene had practically become a ghost town.
In 1974, an architecture student at the University of Texas discovered the ruins of Gruene as he went by boat on the Guadalupe River. He persuaded the authorities to rescue and remodel the old nineteenth century buildings and convert Gruene in a historic district.
Currently, Gruene lives mainly from tourism. With a population of just 20 inhabitants, it has become a modern "ghost town". Henry would be proud of it. If he could, he would spend the night in his Victorian mansion now converted into a magnificent hotel, the Gruene Mansion Inn.
You want to know more about the modern life of Gruene?