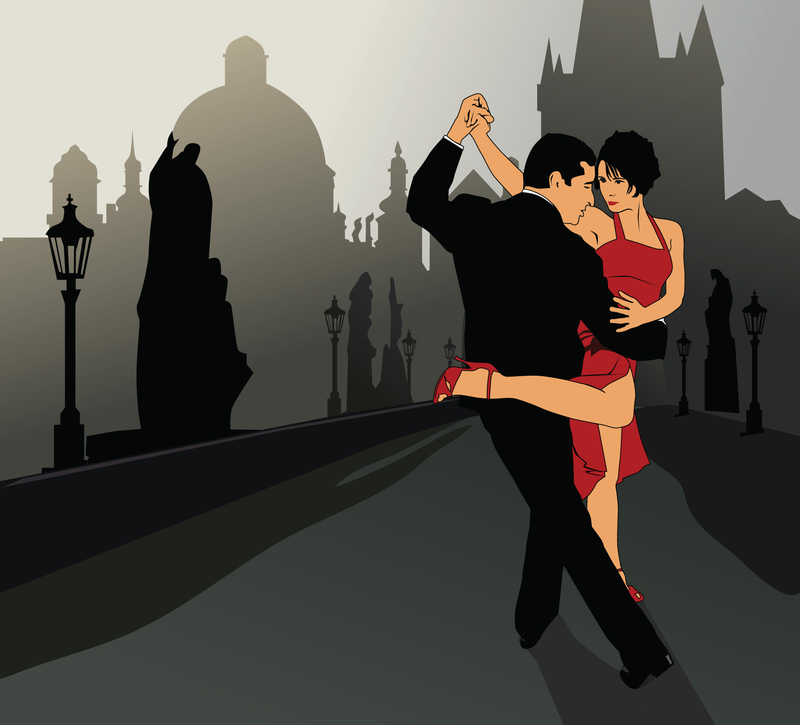 Watching that couple dancing aroused the latent interest I have always had for dancing. "This is it," I think. "This is the dance I want to learn." How can you not fall in love with tango, a dance that awakens passion through a mix of sensual, graceful and elegant movements?
There are four couples on the dance floor. I am struck by a woman in red. She's thin with shiny black hair braided to the side. Her eyes are closed; her right cheek touches her companion's cheek. She takes long and elegant steps to the beat of an unmistakable melody: the tango "Volver" by Carlos Gardel.
The light is dim, but I can see clearly how she and her partner dance with a synchronicity that leaves me entranced. The embrace is tight. The movement of their legs is graceful and feverish at the same time. More than a dance, one seems to be contemplating the intimate dialogue of a couple wrapped in the arms of love.
"Sentir, que es un soplo la vida, que veinte años no es nada, que febril la mirada, errante en las sombras te busca y te nombra. Vivir, con el alma aferrada, a un dulce recuerdo, que lloro otra vez," says Gardel in his song, longing for his beloved.
When the music ends, I am absolutely stunned. I just witnessed the entire lifespan of an Argentinian romance in the short breath of 3 minutes—plus another minute it takes me to recover mine—without leaving Texas. It is as though I had been transported to a milonga in Buenos Aires.
Tango: A Universal Language
My first encounter with the Argentine tango! That passionate dance with a melancholic touch that I was fortunate to witness recently lit up the floors in Esquina Tango, a cultural organization in Austin whose mission is to promote an appreciation for Latino cultures through dances like the tango.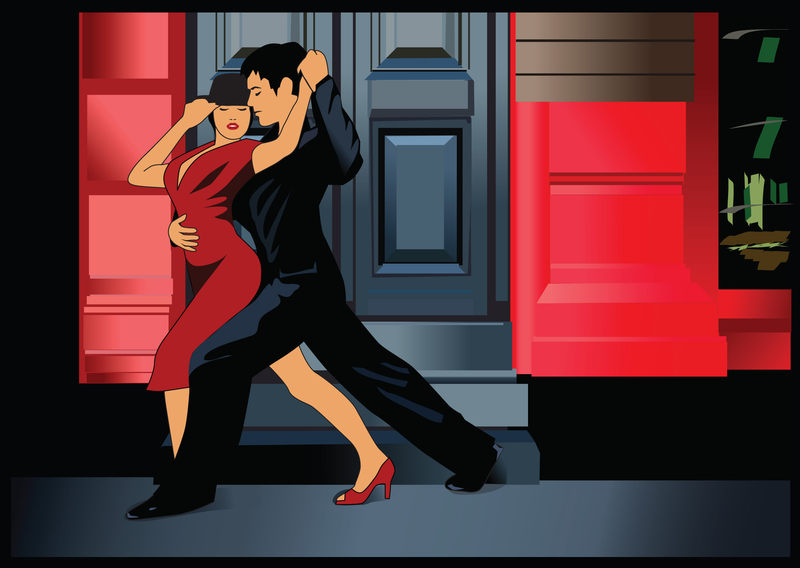 Everybody knows that dancing is a language without borders. And the tango has been, for the last 125 years, infusing passion into individuals and couples alike around the world since its origins in Argentina and Uruguay in the late 1800s.
It is a universal language so powerful and recognized that in 2009 the UNESCO added it to their intangible cultural heritage lists.
The Walk: An Essential Element in Tango
"The most important thing in the tango is to walk," says Miki, an Argentinian who has lived in Austin for eight years and began dancing tango just seven years ago. "Close your eyes and listen to the music."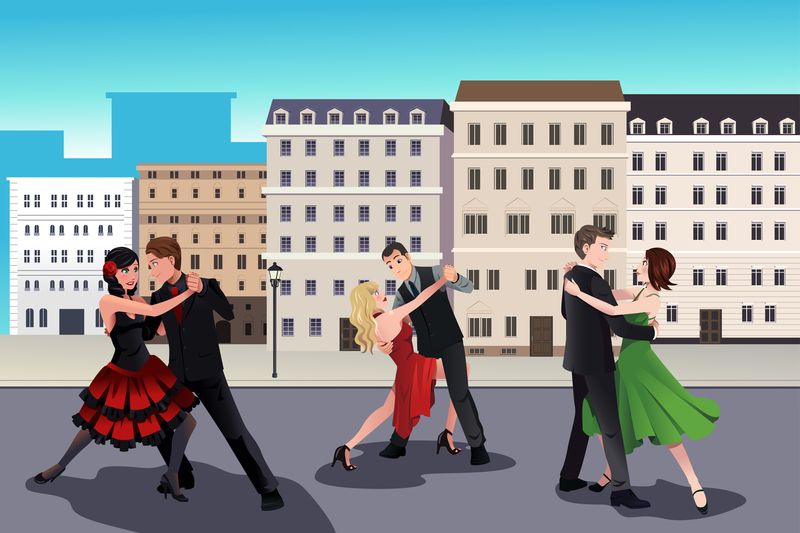 I follow the advice, close my eyes and let myself go by that rhythmic music derived from a fusion of European and African rhythms that make me feel more relaxed and sexy, the perfect remedy for a healthier life.
"In tango the woman does not make mistakes," says Patrick, an American and my second dance partner of the night, when I apologize for taking a wrong step. "The man is always to blame," he adds. And we continue dancing as if nothing had happened.
There's something strangely liberating and seductive about this agreement.
The Tango Choreography
In the traditional tango couple—man and woman—the gender roles are well defined. This means that the man is the one who creates and directs the dance and the woman is the one who follows. However, the tango choreography also admits that occasionally the woman sets the pace of the dance. She can fan the flames or let the fire kindle slowly.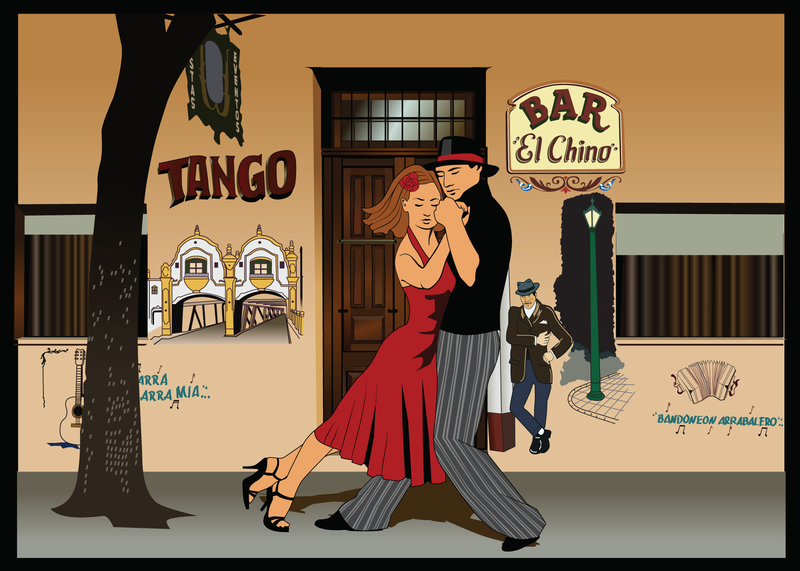 In short, couples dance tango "listening to each other's bodies," says Buenos Aires born Gustavo, one of the tango teachers at Esquina Tango, which opened its doors in 2008.
Argentine tango is danced in three sets (tango, waltz, milonga), and in all "the couple's connection is never lost," says Gustavo, who has been teaching tango to Austin residents for 10 years.
So here I am, in my fourth tango session, determined to learn this dance of love and melancholy before traveling to Argentina next summer. I'm eager to keep the romance alive.